New Feature
Document Management
Manage & grow your law firm with the leading legal software in Europe
Amberlo takes care of your busy day so you can focus on what matters most. Onboard new clients, manage matters, automatically log every minute worked, assign bills, and email your clients in one place — all while measuring your law firm's performance.
Why lawyers choose Amberlo?
High-level security & no long-term contracts
Lawyers choose Amberlo because it simplifies law firm management while ensuring high-level security. Plus, there are no long-term contracts to stress about, so you can stay focused on your success.
Robust security & compliance

Exclusive features like user permissions and granular audit logs provide the highest security standards without compromising user experience. 

Frequent software updates

Our software is continuously improved with updates every three weeks to ensure you always have the latest features and enhancements. 

Exceptional support

We provide award-winning support via phone, email, or in-app chat, along with seamless migrations and personalized training for your specific needs.

Cloud storage

Your data is automatically secured and backed up in real time. Access documents and files anywhere you go. See related tasks, collaborators and progress.
Trusted by 1000+ clients in over 70 countries
Meet our valued clients
We're honored to work with respected law firms worldwide that rely on us to enhance their legal operations and streamline their success.





Efficient Management
Everything you need to run your law firm
Amberlo puts everything you need in one place, from case documents, client communication, planning and billing to email management. Enjoy the convenience of a centralized dashboard offering a comprehensive overview of all your case details, seamlessly connecting every contact, document, calendar event, note, time entry, and bill to the relevant case. Moreover, with Amberlo, you can easily organize, access, and update all case-related information in one place. 

Amberlo ensures smooth and uninterrupted interaction within your team and with your clients. Exchange messages, share documents, and collaborate on cases in real-time, fostering transparency for enhanced efficiency and accuracy in legal proceedings.

Deliver exceptional client experience with Amberlo. Our platform empowers you to build stronger relationships by keeping clients informed and engaged throughout their legal journey. From secure client portals to real-time updates on case progress, Amberlo enhances transparency and communication, leading to greater client satisfaction and loyalty.

Amberlo isn't just a case management tool – it's a tool that boosts your team's performance. By optimizing your workflow, enhancing collaboration, and providing insightful analytics, Amberlo empowers your team to deliver high-quality services efficiently. Boost productivity, reduce operational bottlenecks, and ultimately increase your firm's profitability.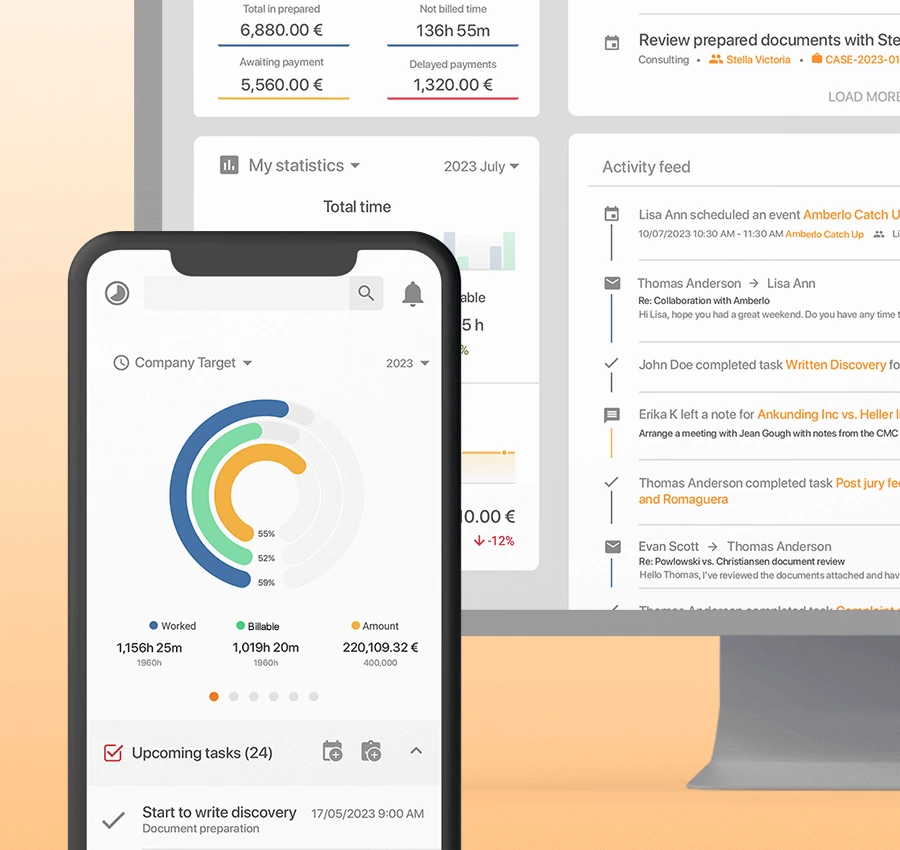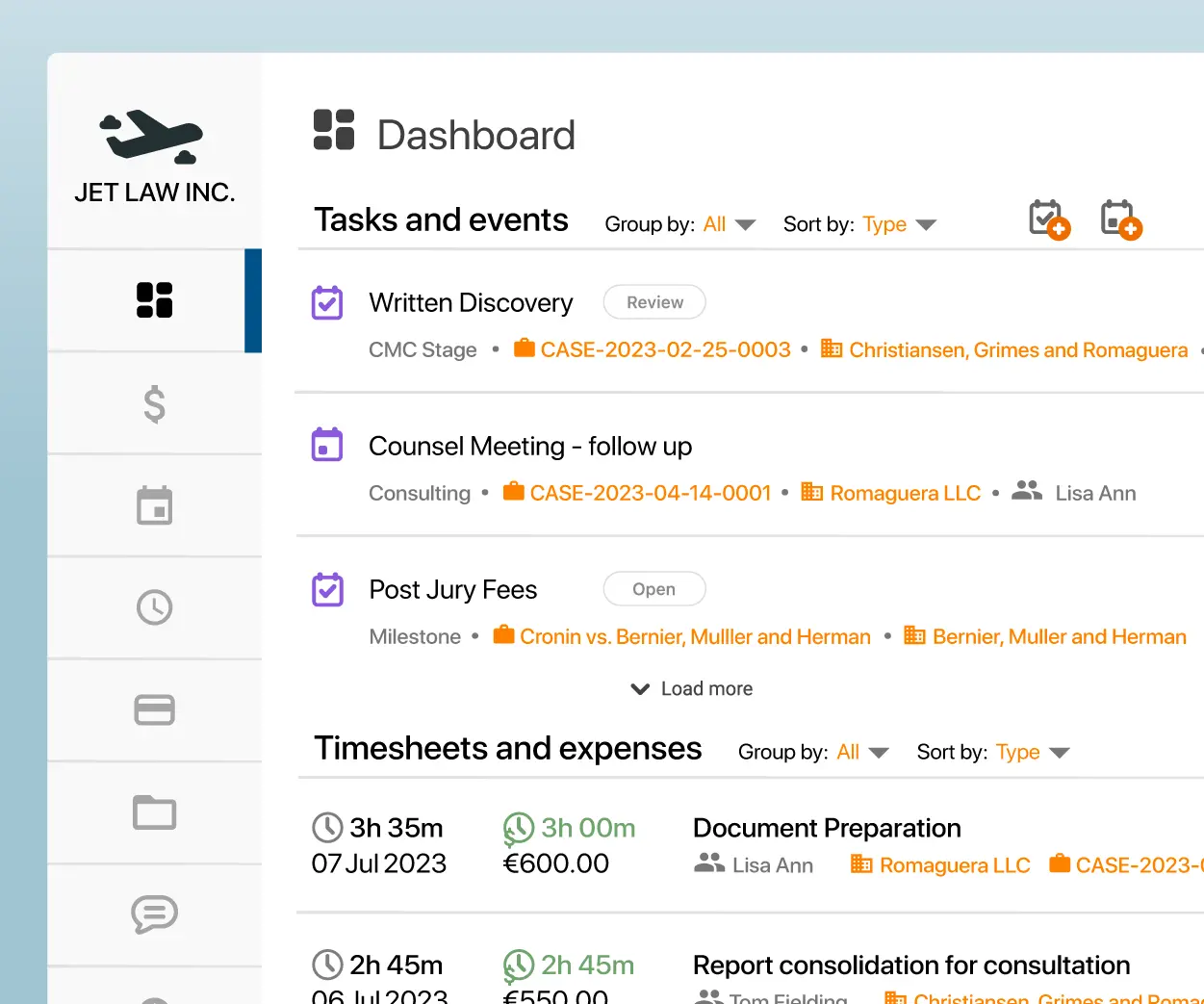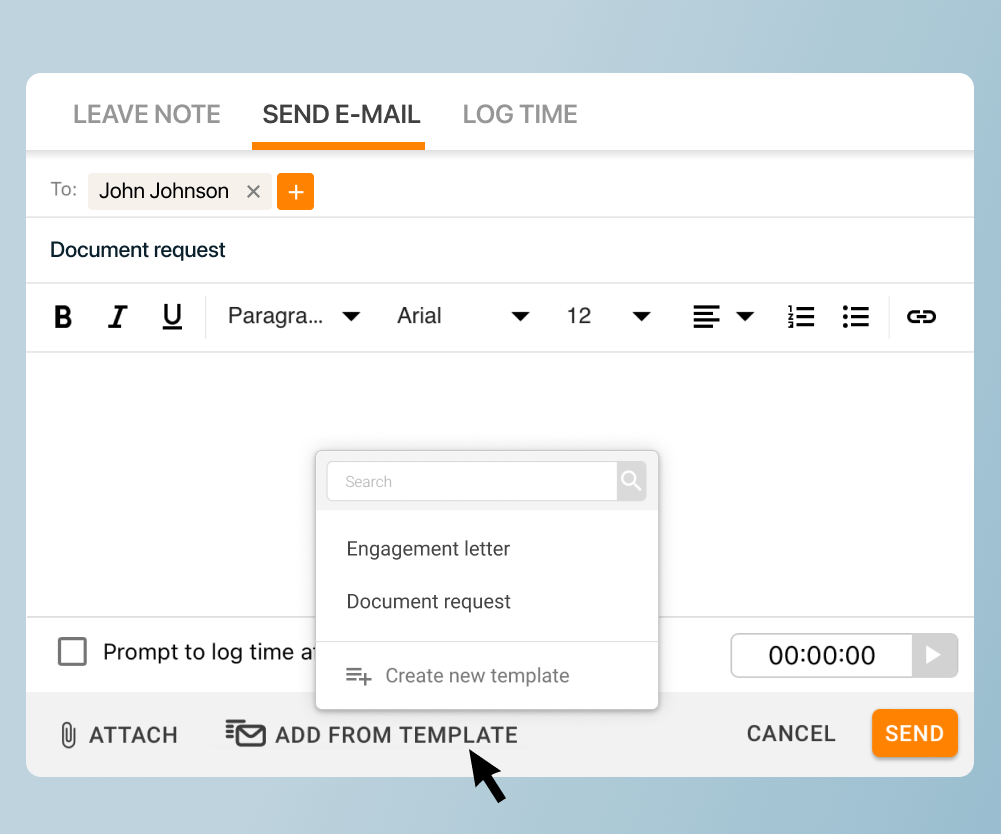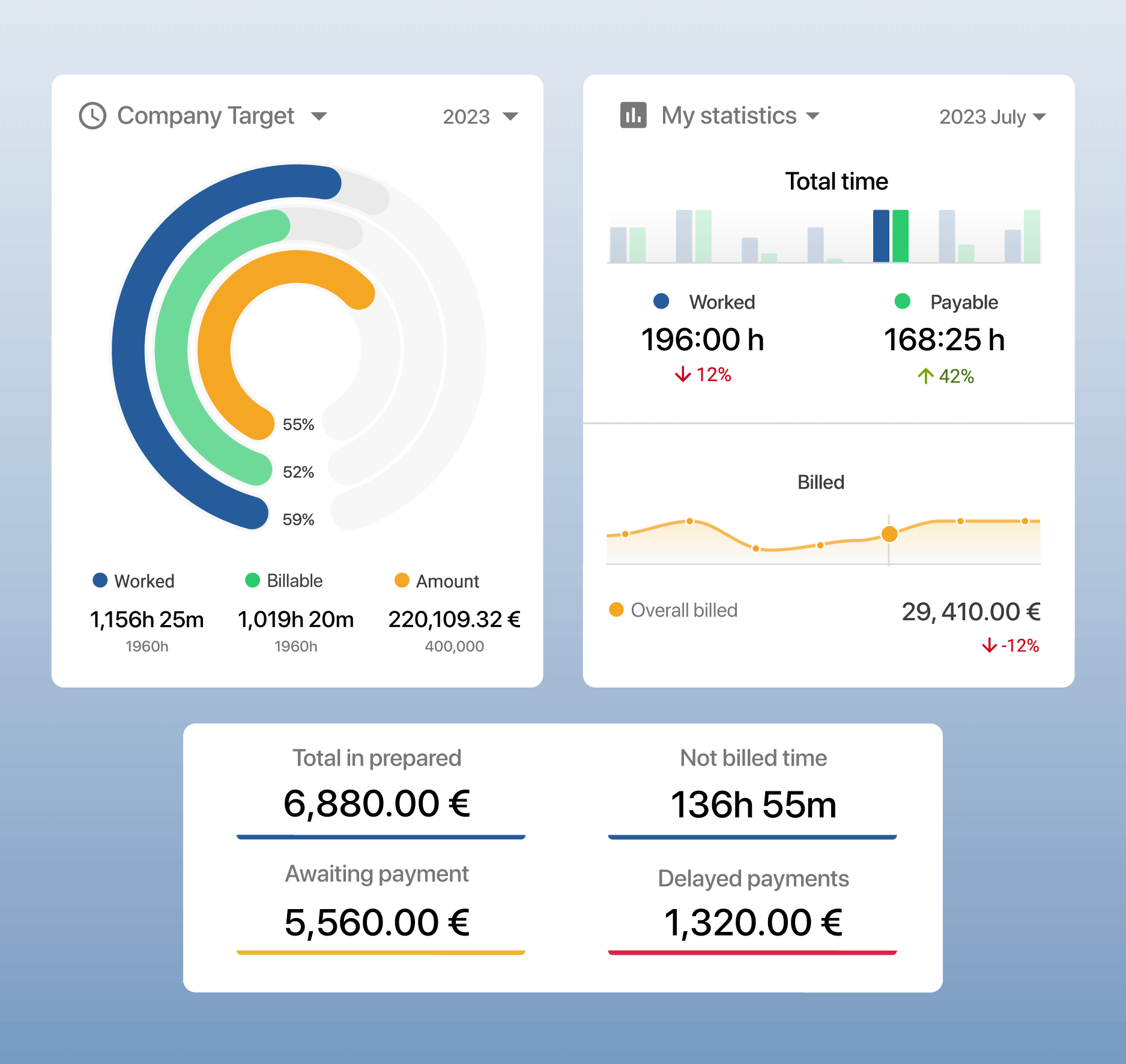 Revenue-Driving Work
Streamline your work & processes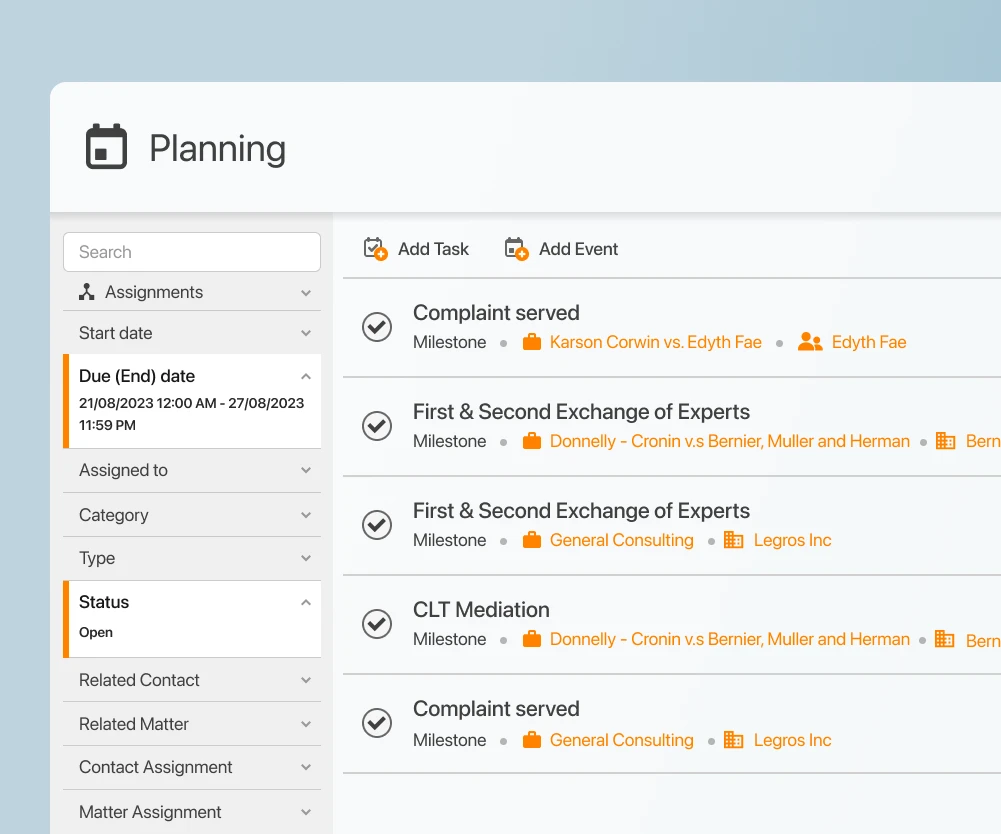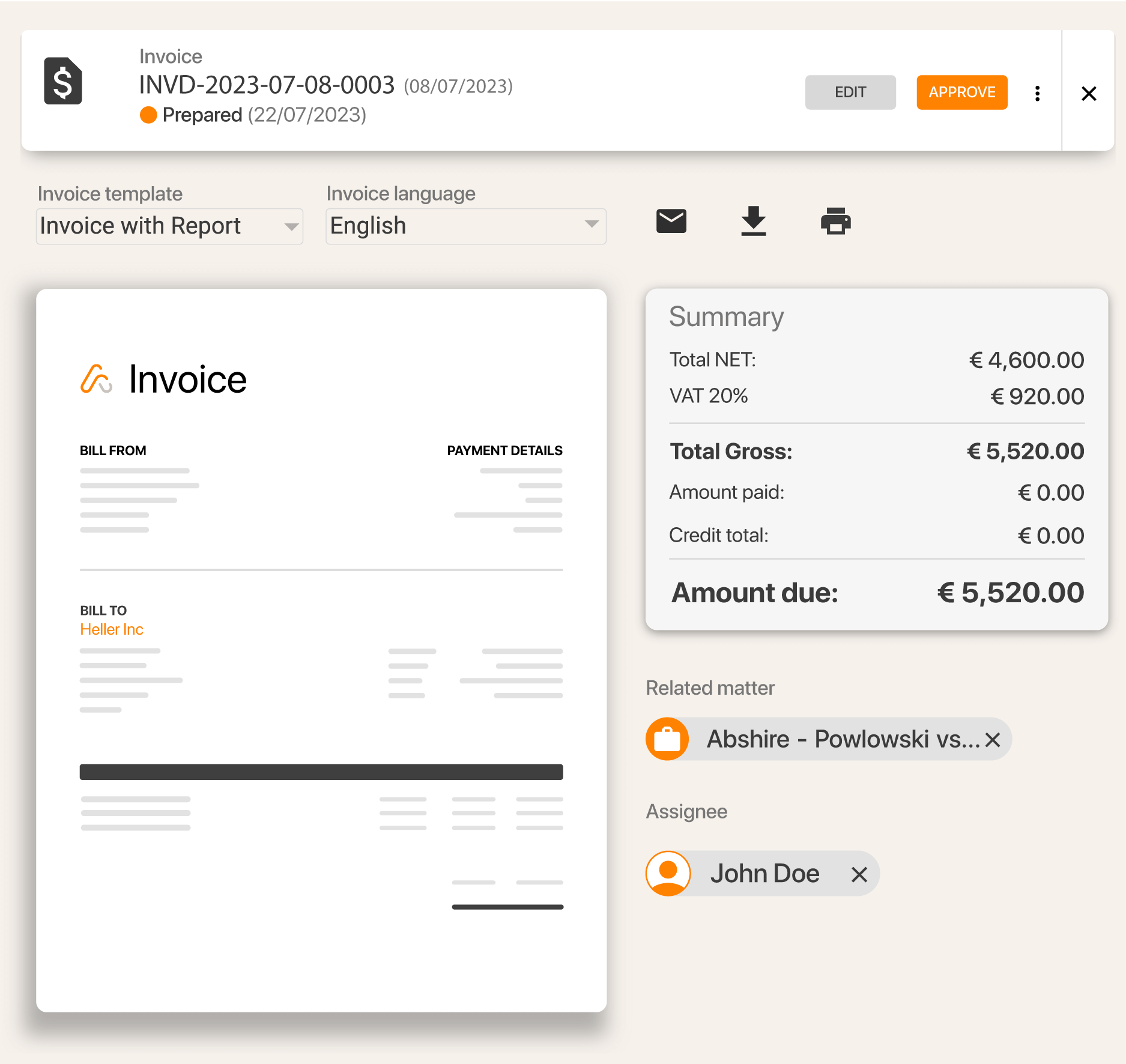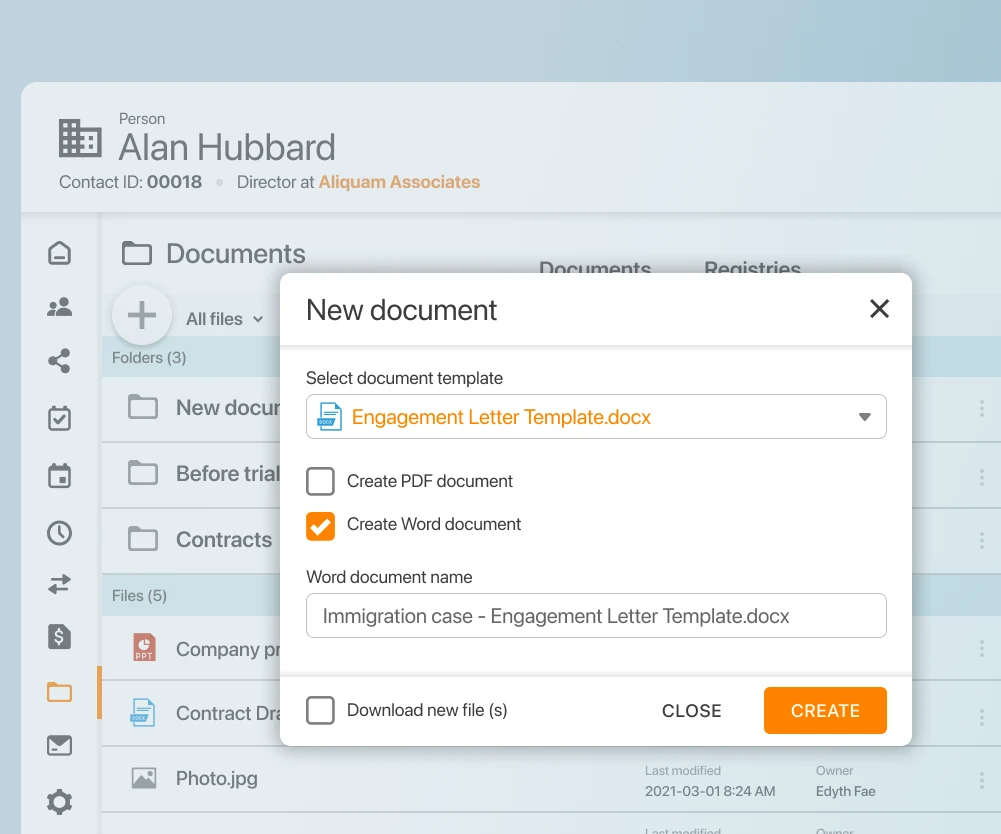 Testimonials
What our clients say
Discover Amberlo through the words of our clients. See why firms worldwide trust Amberlo for advanced law firm management.
All information in one place
Join the thousands of satisfied law firms using Amberlo
Registration takes only a few minutes. No credit card required. Cancel anytime.