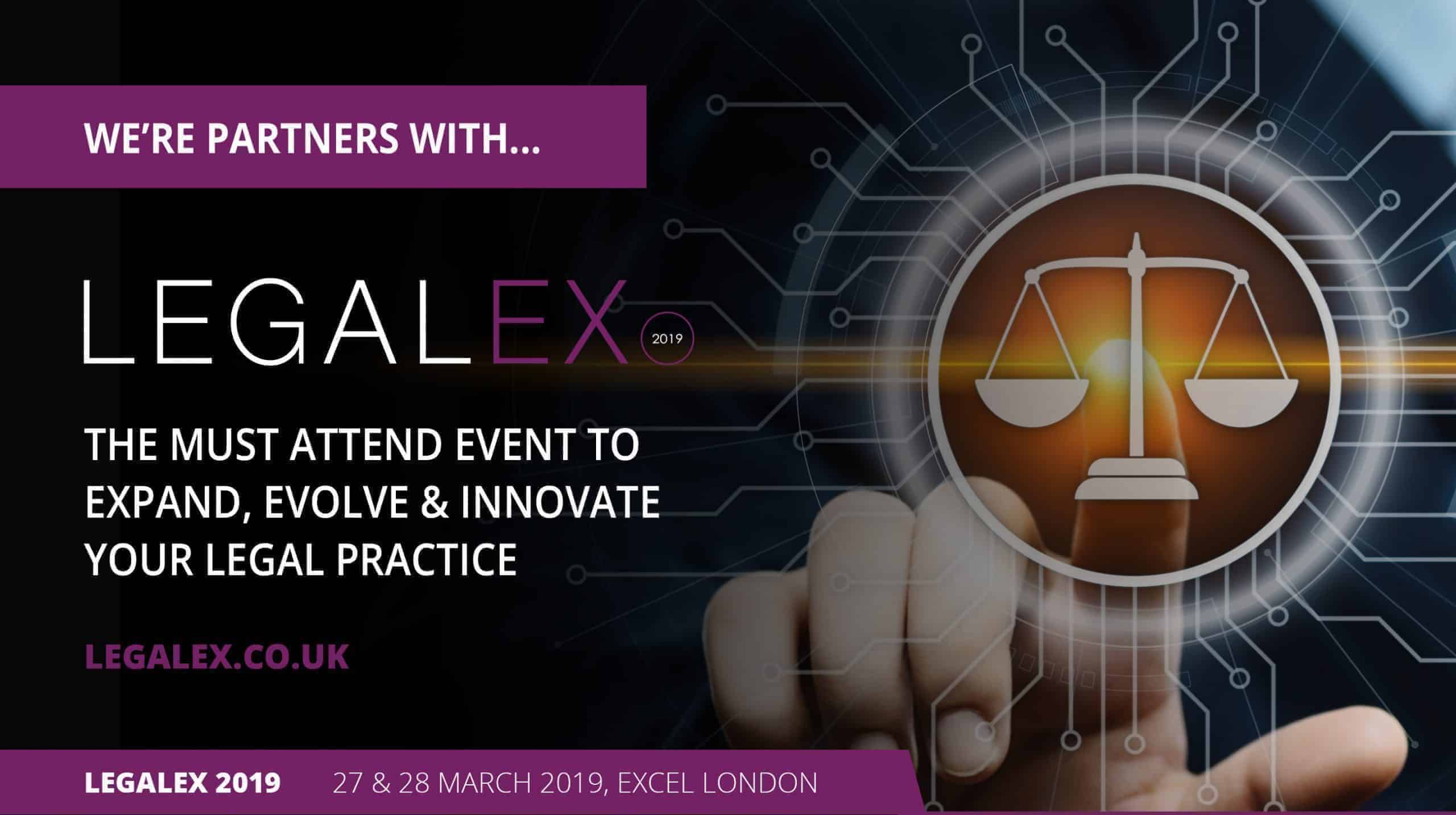 On 27 & 28 March 2019, London's ExCeL will play host to the latest edition of Legalex. This industry-leading show will create Europe's most comprehensive and all-encompassing trade show package for legal professionals. 
This year, the exhibition promises to be the most forward-thinking to date – housing 200 cutting-edge suppliers and 150 educational seminars from some of the world's top legal experts and innovative thinkers. Leading the industry as the most accomplished event for forward-thinking, ambitious, and successful legal firms looking to modernize their practice LegalEx 2019, is one not to miss.
Designed to help the business behind the solicitor. If you're looking for the most effective ways to increase the profit of your legal practice, step up your marketing efforts, increase client retention, and increase your billable hours, then this is the must-attend event for you. 
With a focus, this year on Cyber Security, GDPR, the innovations of Artificial Intelligence, and the developments of the Conveyancing sector, 2019's show is set to be the most exciting and interesting event to date.
For full details and to register for your free ticket to both events, please visit www.legalex.co.uk
And to find us at the show, come along to stand 134 and discover what we have to offer!
Amberlo Team ♡