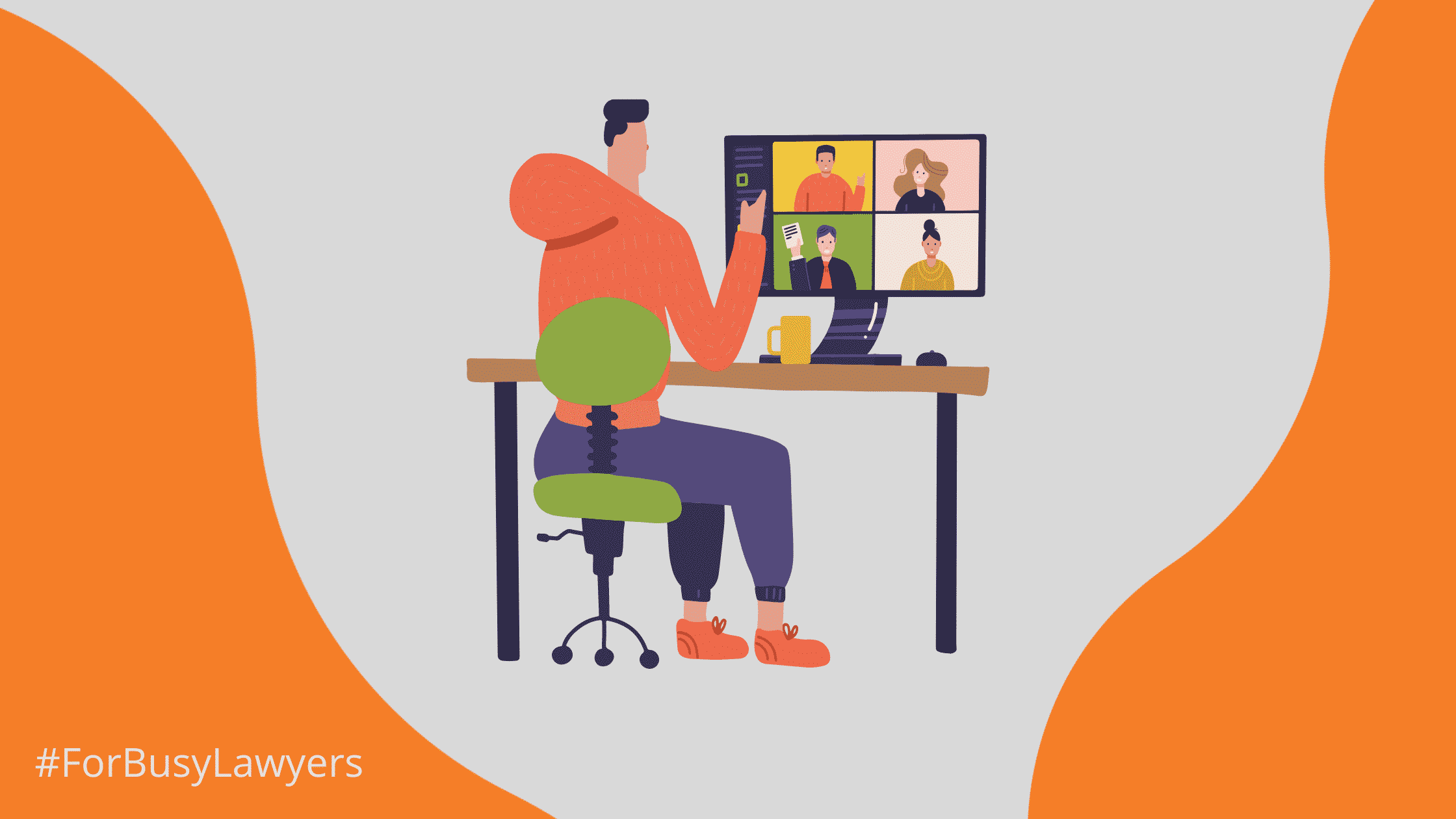 Having to work remotely has become the norm. With more remote legal work becoming available, it's up to lawyers to ensure that they're fully equipped. Just because traditional workspaces are shifting, this doesn't mean that our work ethic has to as well!
So, what is a remote attorney to do? Here are our best tips that have helped us and our team of legal experts work from home. 
How to Perfect Remote Legal Work: 
Working from home has many benefits. Unfortunately, maintaining a strong work ethic isn't one of them. Many lawyers may struggle to find the required discipline on top of keeping track of the client matters. 
Although this isn't a one answer fits all situation, there are a number of things you can do while you work remotely. These tips will help you stay on top of your workload while maximizing your productivity. 
1. Put in Place Daily Check-Ins
The best way to keep yourself accountable is by putting place daily check-ins with your team. If you're a remote attorney, you may want to utilize this time to update colleagues on your clients' statuses and communicate what you will need going forward. 
Having daily meetings is a great way to make sure that your office is on the same page. This way, you won't have to worry about any clients falling through the cracks or tasks being left behind. 
2. Keep Communication Open
Daily meetings are fantastic for communication. However, this can go one step further. We recommend initiating a team chat where you can reach various people instantaneously. By doing so, you can enjoy the open communication that you once enjoyed in your office but from the comfort of your home. 
Emails are an effective means of communication too. On the other hand, there may be a delay in receiving these messages and your teammate may not instantly respond. With an online chat, you can send quick updates and see when your colleagues are available. 
3. Set Firm Working Boundaries
Perhaps one of the biggest challenges with remote legal work is boundaries. We often tend to work overtime or fail to find that work-life balance. In our experience, we've found that establishing firm boundaries with yourself and colleagues is key. 
If you work 9-5, stick to those hours and don't forget to give yourself a break too! Remember to make time for yourself and keep your weekends free where possible. 
4. Choose a Workspace
Working from the couch can be tempting. However, we're not always at our most productive when lounging around. If you have space, try locating a place in your house where you can switch off the outside world and focus on your work. This will also help with creating boundaries within your home. 
5. Stick to a Schedule 
Have you thought about putting off a task and catching up on the weekend? This may work from time to time, but it's easy for this mentality to snowball. Before you know it, you will be working through the weekend! It's for this reason that we recommend creating a schedule and sticking to it. Save your most intensive tasks for when you're most productive in the day, and allocate time for your emails too. 
6. Utilise Time Tracking Software
Creating a schedule and staying on top of your tasks is made easier with time tracking software. Using tracking software can show you where you're spending most of your time, which clients are taking up your days, and where you can be more productive. This tool can especially be helpful if you're billing by the hour. 
7. Use the Right Tools
While we're discussing the tools you need for remote legal work, we recommend incorporating legal software into your routine too. With the right legal software, all of you're remote attorney needs will be looked after. From easy matter management to seamless document management, your legal admin can be automated and optimized with a few clicks.
Why a Remote Attorney Needs Amberlo: 
Opting to work remotely can transform your law firm. Whether you're running a small law firm or you're deciding to go solo, having legal software that caters to your and your clients' needs is essential. 
Amberlo is the chosen law firm technology for lawyers who are looking to take their firm to the next level. Our software provides lawyers with a one-stop-shop for the client and legal management. If you'd like to learn more about Amberlo, please get in touch here. One of our team members will be happy to answer your questions.