Legal software is full of useful features to help law practices manage and excel with their casework. From document management, billing and invoicing, and client ledgers, legal case management software can provide your firm with the administrative security you need to run an efficient business. When your admin needs are constantly met, this means that you and your team have more time to spend on your clients and growing your company. 
However, with these perks in mind, it's important to understand which key attributes you should look out for when investing in such software. For your firm to operate smoothly, utilizing a program that caters to all your needs is essential. 
If you're on the fence about purchasing case management software, we're here to help you understand how it can benefit your law practice. With plenty of options available, it can be overwhelming when considering the different features and capabilities. Let's break down what these platforms can do for you and which aspects you should be on the lookout for.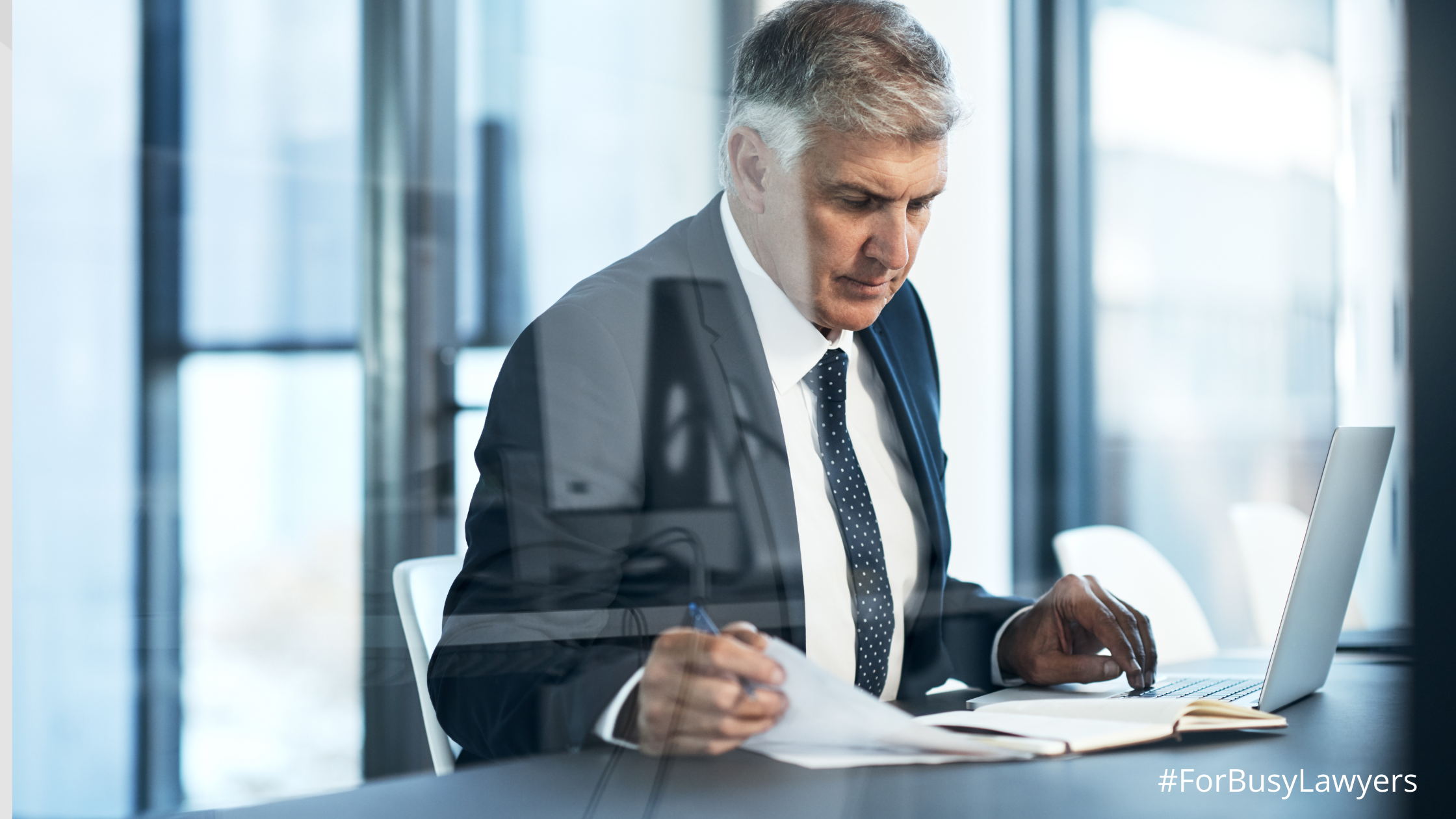 What to Look Out for in Your Legal Case Management Software:
Client and Matter Management
Basic legal software allows firms to enter client information, contracts, and documents. However, a great program will go beyond this and allow you to tailor client files based on legal matters such as their case type and those who are involved. On top of this, accessing a client's entire file can be done at any time from any location. 
Time and Expense Recording 
Integrated time recording and expense tracking is another important function to look out for. This will help your firm generate accurate invoices based on recorded times, costs, and added expenses. You will even be able to issue these invoices from the platform and track overdue payments. 
Document Management
Using legal document management software can help automate and streamline your documentation process to ensure easy discovery and collaboration. Here you will be able to store, create, and manage contracts, invoices, and other important documentation. 
Calendar Scheduling
Keep track of scheduled appointments, deadlines, and key dates with the use of an integrated legal calendar. This will allow you to plan meetings and tasks for you and your whole team.
Workflow Automation
Instead of spending hours creating templates and searching for frequently used documents, legal case management software stores this all in one place. This helps define processes for your team and aids them in getting the job done on time without any hassle. You will also be able to elevate the consistency of your firm through formatted documents and contracts. 
Data Back-ups and Security
Any law firm will know the importance of data security and compliance. The fact is that pressure is building for businesses to protect their client confidentiality. By using such legal software, you can help ensure safety at all times.  Most platforms offer online data back-ups that keep your firm and client information up to date. It also means that the data will be fully encrypted to protect it against hacking or corruption.
Choosing Your Firm's Legal Software: 
Here's the good news: Amberlo has all of the above features integrated into its platform! Not only is it extremely accessible for your entire law firm, but it's also possible to tailor the program to suit your practice's unique needs. Take our billing feature, for example. With precise time tracking and integrated accounting formulas, balance discrepancies will be a thing of the past. 
One of the biggest perks of using Amberlo for your management tasks is its usability and speed. With a clearly laid out structure and intuitive design, using our software will take the headache out of administration for you. This means that you can work efficiently and effectively with a few clicks of a button – delivering your clients with the very best service possible at all times. 
All of Amberlo's infrastructure is hosted on Amazon Web Services. For more information regarding their security practices, please visit their security website.
If this sounds like the answer to your legal management software needs, get in touch with us! Learn more about what Amberlo can do for you or how your law firm can benefit from it by dropping us an email at info@wordpress-1018060-3597905.cloudwaysapps.com or have a look at our website www.amberlo.io.