Save Time Managing Rates
With Amberlo you can define different hourly rates for different services, functions or even individual employees. The law firms can define standard rates and also make individual frame agreements with the client or for a specific matter. You can always review and edit entries after Amberlo builds them for you. Never again find yourself re-editing time spent or work done on a file!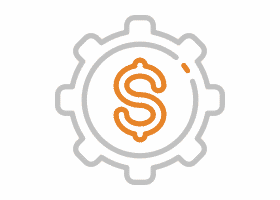 Legal Rate Automation
Never think about rates when creating timesheet or issuing invoices. Amberlo adjusts rates for different Clients or Matters without complications, saving time on unnecessary work. It also ensures that rate is automatically transferred to the invoice. Now you can truly focus on your business!
One Platform. Endless Possibilities.
Law Firms achieve more with Amberlo
Managing a law firm data requires synchronicity of complex working processes. Amberlo enables you to manage matters, clients, and related information including emails, documents, tasks, timesheets, invoices, and payments - all in one place. It makes it easy for lawyers to collaborate on one case and share different pieces of information in a simple way.
Join The Thousands Of Satisfied Law Firms Using
Amberlo
Registration takes only a few minutes. No credit card required. Cancel anytime.